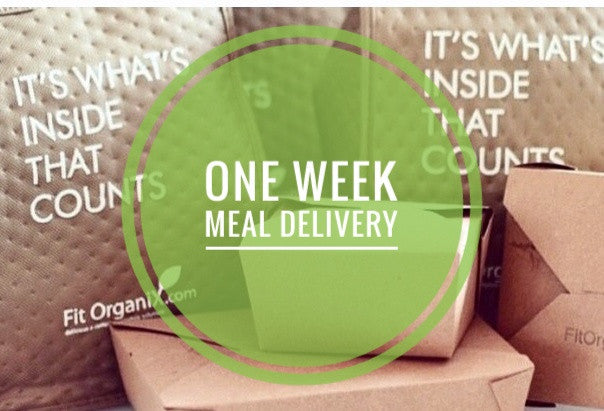 1 WEEK FULL MENU PLAN
Regular price $340.00 Sale
Enjoy one week (5days) of Fit Organix organic meal delivery. This plan is our regular Fit Organix menu plan. Our delicious, balanced meal plan always includes breakfast, lunch, dinner & a snack.
Your meals will be delivered to you daily (Monday - Friday) in a thermal bag. 
*Please be sure to contact us to let us know your preferred start date, or we will default to the next Monday.
Please Note: Depending on your location, additional delivery charges may apply - see delivery zone map for full details (for areas in Stoney Creek, Grimsby, Niagara, Dundas, parts of north Oakville, Mississauga & Brampton, Scarborough, Durham, Vaughan, Woodbridge, North York)
As always our meals are prepared under the strictest health standards to ensure your optimal health. Our certified kitchen facility operates under a strict allergen control plan and is always 100% FREE from Gluten, Dairy, Corn, Soy & Peanuts.