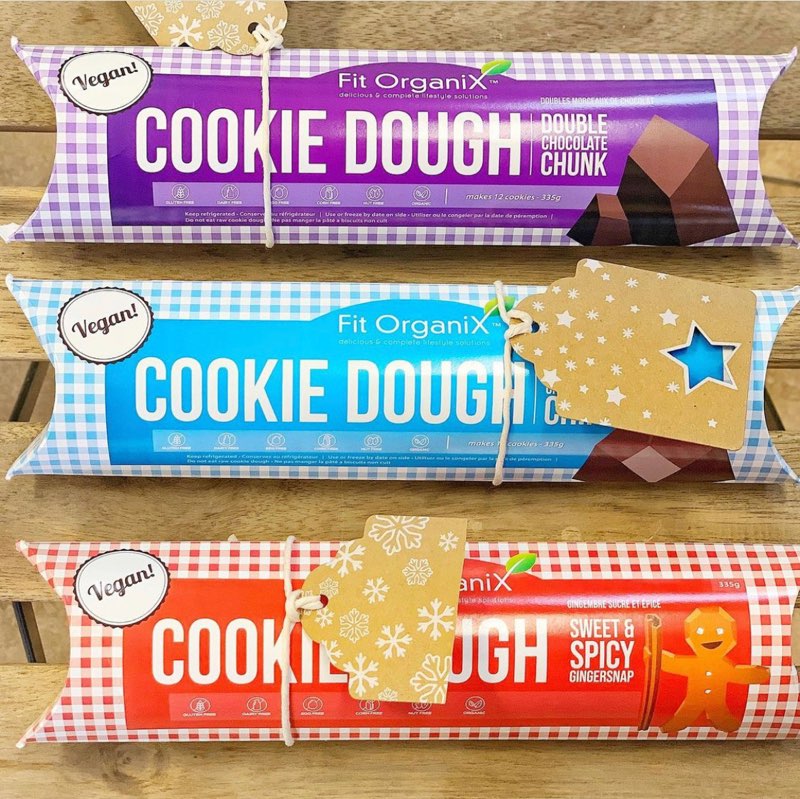 Fit Organix Vegan & Gluten Free Cookie Dough

As part of a balanced lifestyle, we created a simple slice and bake cookie dough made from all natural and organic ingredients, while still FREE from gluten, dairy, soy, corn & peanuts.
Our ready-to-bake cookie dough is perfect for those times when you deserve a treat that you don't have to feel guilty about.
Now you can have delicious, allergen free cookies that taste like the real thing because they are as real as it gets.
Choose from: Classic Chocolate Chip, Double Chocolate Chunk & Spicy Ginger Snap