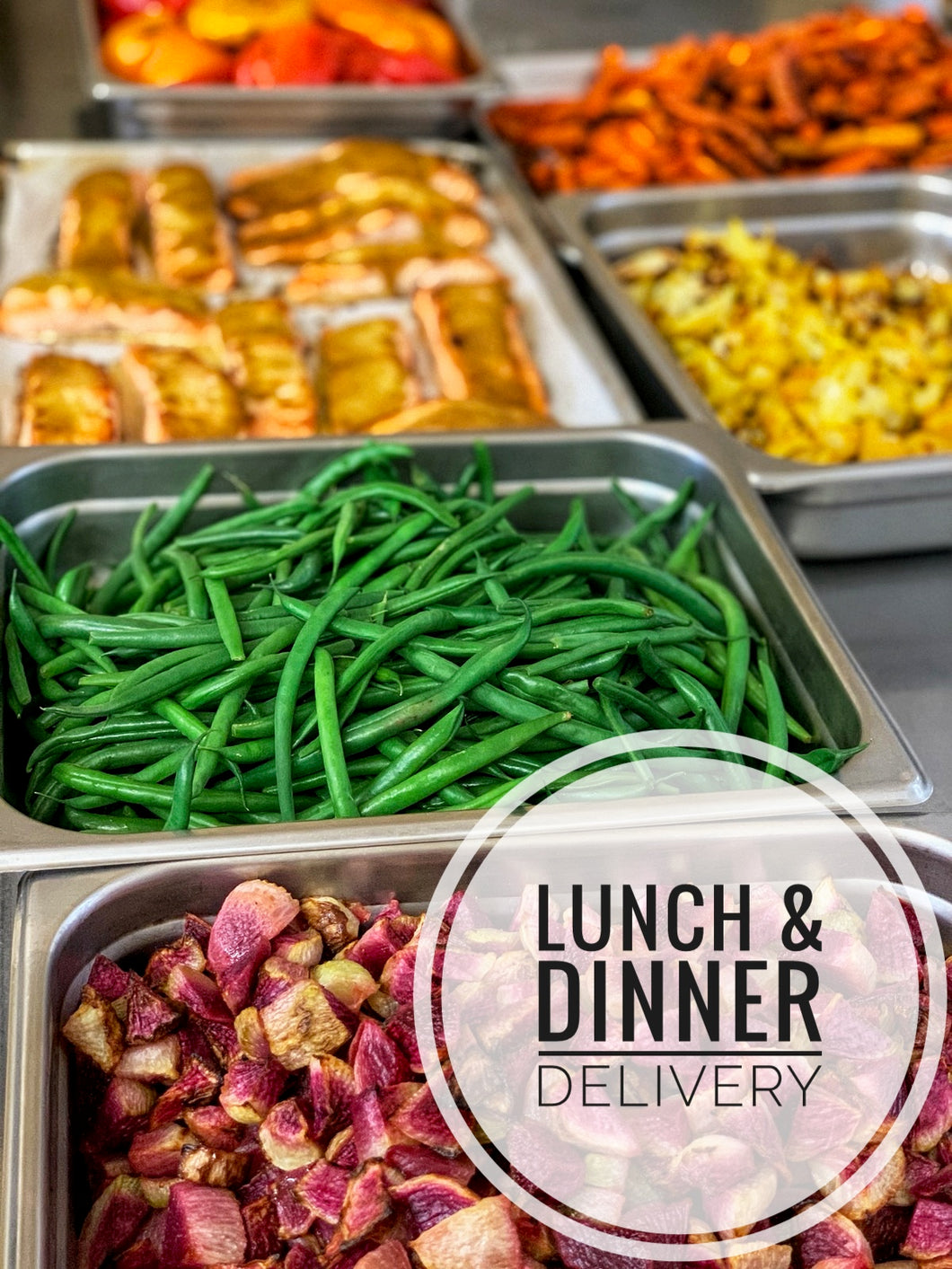 1 WEEK LUNCH + DINNER PLANS
Regular price $260.00 Sale
Are you looking for healthy organic meals, but don't need our full daily meal delivery?
Our lunch + dinner meal delivery package has been designed with you in mind. 
You will receive one lunch, and one dinner, delivered daily, for five days, for a total of 10 meals.
Choose from our regular Fit Organix plan, or our vegan, plant based meal plan.
**There are no substitutions or customization on the Lunch + Dinner plan.

If you live outside of the "green" delivery zone on our delivery map, there may be duplication in your meals - and you will receive meals Mondays (four meals) and Wednesdays (six meals) for a total of 10 meals. 

Extra delivery fees apply to "yellow" and "red" delivery zones. 
As always our meals are prepared under the strictest health standards to ensure your optimal health. Our certified kitchen facility operates under a strict allergen control plan and is always 100% FREE from Gluten, Dairy, Corn, Soy & Peanuts.
**Please be sure to contact us upon placing your order to let us know your preferred start date.  
Please Note:  Additional delivery charges may apply - see our delivery zone map for full details (for locations in Stoney Creek, Grimsby, Niagara, Dundas, parts of north Oakville, Mississauga & Brampton, Scarborough, Durham, Vaughan, Woodbridge, North York).